EMS ISO 14001:2015 AWARENESS COURSE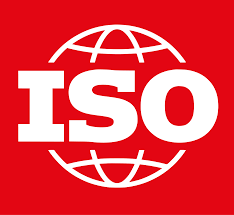 About Course
ISO 14000 is a family of international standards on environmental management, it provides a framework for organizations to manage better the impact of their activities on the environment and to demonstrate sound environmental management.
There is QUIZ/TEST after this course and there is only three(3) attempts to the quiz, kindly note that if you failed the QUIZ/TEST three times, this mean you did not pass the course and you won't have access to the certificate until you resit for the course.
PS: Please note that you can pay 50% of the course amount for a resit.
What Will You Learn?
• The Environment

• Environmental Aspects

• Environmental Impacts

• Compliance Obligation

• ISO 14000 Family

• ISO 14001:2015 Standard

• Waste Management
Course Content
EMS ISO 14001-2015 AWARENESS
Introduction to EMS 14001:2015

ENV IMPACT APPLICATION

BENEFITS OF EMS

WHAT IS EMS

AIM OF EMS

PURPOSE OF EMS

NEED FOR EMS 1

NEED FOR EMS 1

NEED FOR EMS 2

CONTINUAL IMPROVEMENT

PDCA AND ISO 14001 CLAUSE STRUCTURE

ISO 14001 CLAUSE STRUCTURE

CLAUSE STRUCTURE & WASTE MANAGEMENT

FORMS OF WASTE MANAGEMENT

WASTE MANAGEMENT CONT'D

PROJECT LIFE CYCLE

ENV_INCIDENTS

POLLUTION

POLLUTION CONT'D

MANDATORY DOC_REC

CONCLUSION

EMS AWARENESSS COURSE TEST