OHSMS ISO 45001:2018 AWARENESS COURSE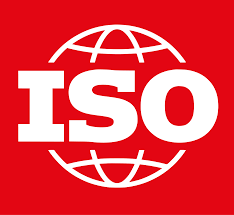 About Course
OHSMS ISO 45001:2018 AWARENESS
Is a Standard that provides International best practice used if an individual in a company is seeking to establish an OHS management system that provides confidence in meetings.
There is QUIZ/TEST after this course and there is only three(3) attempts to the quiz, kindly note that if you failed the QUIZ/TEST three times, this mean you did not pass the course and you won't have access to the certificate until you resit for the course.
PS: Please note that you can pay 50% of the course amount for a resit
What Will You Learn?
– Goal of OHSMS

– Purpose, benefits and typical structure of a Management System

– Plan-Do-Check Act (PDCA) methodology

– Implementation of ISO 45001:2018 Standard
Course Content
OHSMS AWARENESS COURSE
INTRODUCTION

OBJECTIVES AND GOALS

OHSMS STANDARD

OHSMS MANAGEMENT SYSTEM OVERVIEW

OHSMS PDCA

OHSMS CLAUSES PDCA

OHSMS BENEFITS

OHSMS DOCUMENTED INFORMATION

OHSMS DOCUMENTED INFORMATION 2

OHSMS DOCUMENTED INFORMATION 3

OHSMS DOCUMENTED INFORMATION 4

OHSMS RISK OPPORTUNITIES

OHSMS ACTIONS TO ADDRESS RISKS OPPORTUNITIES

OHSMS WHO MIGHT BE HARMED

OHSMS RISK ASSESSMENT

OHSMS HIERARCHY OF CONTROL

OHSMS SUMMARY/END

OHSMS AWARENESS COURSE TEST