QMS ISO 9001:2015 AWARENESS COURSE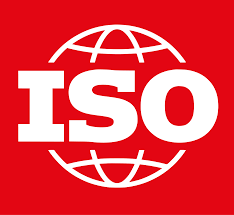 About Course
ISO 9001:2015 –
Is a Standard that provides International best practice used if a company is seeking to establish a QMS management system that provides confidence in meeting. QMS overall goal is to prevent defective products / services by meeting customer's requirements.
There is QUIZ/TEST after this course and there is only three(3) attempts to the quiz, kindly note that if you failed the QUIZ/TEST three times, this mean you did not pass the course and you won't have access to the certificate until you resit for the course.
PS: Please note that you can pay 50% of the course amount for a resit.
What Will You Learn?
– Goal of QMS

– Purpose, benefits and typical structure of a Management System

– Plan-Do-Check Act (PDCA) methodology, and the process approach to Management systems

– Interested Parties & their Relevant issues

– Risk Based Approach & Process Approach

– Implementation of ISO 9001:2015 Standard
Course Content
QMS AWARENESS COURSE (ISO 9001:2015)
INTRODUCTION TO QMS

QMS PDCA

QMS IMPLEMENTATION

QMS STANDARD

QMS STANDARD 2

QMS STANDARD 3

QMS PDCA STRUCTURE STANDARD

QMS PROCESS

QMS MANAGEMENT SYSTEM

QMS CLAUSE EMPHASIS

QMS CLAUSE EMPHASIS 2

QMS CLAUSE EMPHASIS 3

QMS CLAUSE EMPHASIS 4

END OF THE COURSE

QMS Awareness Test